Information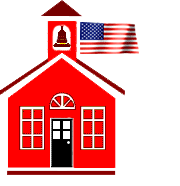 Historical Background
North Clinton Elementary School is part of a special school district of only three elementary schools in Clinton, Tennessee. The school was built in 1955 due to the growth of the Clinton City School System and the inclusion of Alexandria Heights, a housing development. The original school was a six-teacher school, which served grades one through six. The enrollment was almost two hundred students.
The arrival of the Tennessee Valley Authority in Norris and the development of the Manhattan Project in nearby Oak Ridge impacted the school and the community. These events helped to diversify the community and change it from a farming community to one in which the majority of the people make a living through business and/or industry.
Renovations in 1989 and again in 1998 have provided eleven additional classrooms, a library, a gymnasium, a state-of-the-art computer lab, updated the existing kitchen and cafeteria, made the school handicapped accessible, increased staff and parent parking, and expanded the playground areas. The building now meets or exceeds all building and fire codes.
School
North Clinton Elementary School is the smallest of the three Clinton City Schools. On average, North Clinton serves around 160 children. For the 2017-2018 school year, North Clinton has 2 Pre-K classes, 1 kindergarten class, 1 first grade, 2 second grade, 1 third grade, 1 fourth grade, 1 fifth grade, 1 sixth grade, and 1 multi-age classroom. North Clinton students participate in a wide variety of activities including Accelerated Reader, iReady, 4-H, weekly computer classes, Junior Achievement, as well as many other activities and programs.

This will be an exciting year. In addition to having interactive Smart Board technology in every classroom, we have implemented the use of iPads in our instructional activities. To better enhance their learning, our students in grades 1-6 are 1-to-1 with Chromebooks or Chromeboxes. Kindergarten has 1-to-1 technology resources with either Chromebook, Chromebox, or iPad resources for each student. Students who have attended Clinton City Schools in 4th, 5th, and 6th grade get to keep their laptop upon 6th grade graduation.
All North Clinton students will learn Tennessee State Standards this year. These new standards require more than basic recall/knowledge of information. Children will learn new critical thinking skills and problem solving strategies that will better prepare them for college and career readiness. This will be an exciting year for our students and staff members.

North Clinton is a great place to be. During assemblies, students are recognized for birthdays, honor roll, good behavior, Accelerated Reader awards, and many other special activities and honors. North Clinton has a family atmosphere. Staff members get to know all of the children in our school on a first name basis. Parent volunteers are encouraged and appreciated. We also encourage you to participate in our Parent teacher Community Connection, or PTCC. This is an organiztion that has helped sponsor dances, popcorn and a movie, pictures with Santa Claus and the Easter Bunny, purchased a new laminator, and provided many other supplies and activities for our children. We would love to have you join us in support of our school.

Thank you for the opportunity to teach your child. We look forward to helping your child reach his/her fullest potential.
Beliefs
Education is the shared responsibility of the student, home, school, and community. ( General)
Students learn at different rates and have different learning styles. (Learning)
Students can be successful when they are actively involved in the learning process. (Learning)
Students can learn from adults who model respect for others. (Learning)
A balanced approach to teaching combines innovative strategies and effective traditional methods with differentiation amongst students. (Instructional)
Education should include group skills, peer teaching, and collaborative products. (Instruction)
Assessment drives curriculum. (Assessment)
Students progress should be assessed in a variety of ways (standardized tests, portfolios, projects, journal writing). (Assessment)
School-based decision-making involves shared leadership, accountability, and responsibility. (Decision-making)
School policies should be developed collaboratively and should reflect the mission and vision of the school. (Policy)
Common Mission
The mission of North Clinton Elementary School, in partnership with families and the community, is to promote the ability, intellect, and character of each student so that they will be successful in life and work.
Shared Vision
North Clinton Elementary School wants to create a learning community where students and staff members are challenged, supported, respected, and celebrated as individuals.
NCES is committed to achieving and maintaining the following:
A clear and shared focus on student learning
High academic and social standards for our learning community
Effective school leadership, which fosters mutual respect and trust
High levels of collaboration and communication within our learning community
Curriculum, instruction, and assessment that is aligned with district, state, and national standards
Continual monitoring of teaching and learning methods, with adjustments made to meet the individual needs of our learning community
Focus professional development that is reflective of school, district, and state goals
A learning environment where all people feel safe, supported, and respected; a facility that is conducive to learning
High levels of community/ family involvement, working to improve the student's academic and personal growth
A learning environment that honors different teaching and learning styles and displays respect for diversity
Making a fundamental difference in a child's life and learning